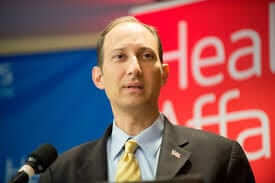 Dr. Tevi Troy joins us today to unpack the first presidential debate and explain what most pundits missed and what effect it is likely to have on the election.  Dr. Troy is a presidential historian who is the author of the just released Shall We Wake The President.  He was also a top aide to President George W. Bush and the Assistant Secretary of the Department of Health and Human Services. He is also a longtime friend and one of the funniest people I know.
Dr. Troy's insights into the politics before, during, and after the debate are invaluable coming, as they do, from someone who helped prepare President Bush for his 2004 debates with then Senator John Kerry.

The entire interviewed can be played in your browser by clicking the link at the bottom of the post or in iTunes by clicking below.
Click here to subscribe in iTunes:

You can find my take on the debate here:
And our Senior Editor, Julie Ponzi, offered her analysis here: