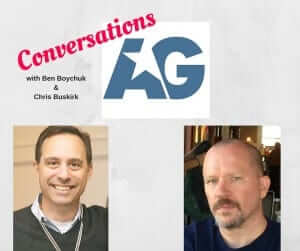 Ben and I started what we hope to make a weekly discussion that we will publish here and on iTunes.  We began with a theme that we will return to often, namely how to build a better American conservatism.  Part of that is a discussion of what has gone wrong – and right – with the conservative movement over the past few decades.
We have made the case before – and will, no doubt make it again – that post-war American conservatism has become the victim of some shortcomings that were present at its inception but that have grown worse over time.  In another sense, it became of victim of its successes in the 1980s and early 1990s.  But since this is a discussion and not an essay, Ben and I were able to cover more ground and have some interesting back and forth.
Let us know in the comments below what you think or if there issues or considerations you'd like us to address in subsequent episodes.